A B O U T
Francesco is a composer, producer, remixer, founder of m o k r o ï é.
m o k r o ï é tells the violence inherent in life. Poetry in a colorful landscape or a gray sky. Despair, beauty, both pleasant moments and dark and icy chasms.
Musically electro-pop, electro-rock, electro-indus, electro-soul, electro-orchestral, ambient. Dark, percussive, brutal, hybrid, emotive, atmospheric, and always contrast, minimalist & massive. With a narration full of twists and multiple feelings that collide.
Francesco has turned his hypersensitivity into a strength. With the help of electronic music, he reveals his tormented imagination.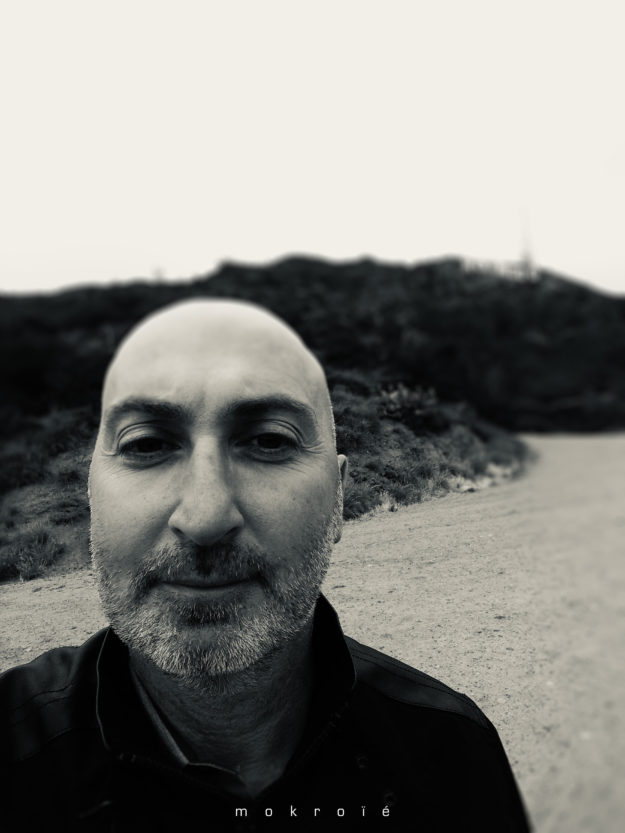 ---
m o k r o ï e is, for Francesco, the village where Dmitri Karamazov* experienced a moment of euphoria and intense happiness, followed by a moment of despair and pain of the same intensity (*"The Brothers Karamazov" / F. Dostoyevsky)
m o k r o ï é est, pour Francesco le village où Dimitri Karamazov* a vécu un moment d'euphorie et de bonheur intense, suivi d'un moment de désespoir et de douleur de même intensité (*« Les Frères Karamazov » / F. Dostoïevski)
---